Montenegro is a paradise for admirers of pristine ecology, fine beaches, and crystal-clear sea. The country offers a variety of beaches for even most exacting tourists: sandy shores, pebble coastlines and shingle beaches located whether in placid lagoons or mountain coasts. They rank among the most well-equipped and picturesque in Europe.
25 beach sites of Montenegrin coast are EC Blue Flag beaches.
Almost the whole coastline is a state-owned asset.
Becici is one of the most popular beaches in Montenegro. Tourists are attracted not only by its amazing 2km sand-and-pebble beach strip, but also by a perfectly equipped infrastructure. Repose in Becici can be either quiet and measured or active: besides multiple cafes and restaurants, there are volleyball, tennis and basketball courts, all types of watersports, gyms and bicycle paths and even fishing adventures. The guests of Aparthotel can get to Becici within a couple of minutes covering a distance of just 500 m.
Kamenovo is the leading beach of Budva Riviera. This is a mixed sand-and-shingle coastline of 730 m long that is situated on the shore of the amazing tiny bay. Kamenovo is divided into chargeable and free parts and is never crowded with tourists. To reach Kamenovo from Aparthotel, you need to get to Becici towards Sveti Stefan via pedestrian tunnel which in total is 1.5 km.
To reach this ideal resort for family recreation, you'll need to walk 2.2 km from Aparthotel. This cozy shingly shore is located in a natural bay of peninsula Lustica and is only 350 m long. Przno is renowned for its secular coastline and crystal clear water. You are able to rent a boat to dive or admire the wildlife of sea animals.
If you want to escape the frenzy of modern life, Jaz beach of Budva Riviera is the one for you. It is hidden behind two mountains and has no inhabited localities nearby. Jaz offers a great variety of activities from catamarans to Jet Ski and has all necessary infrastructural facilities. Jaz is located within the walking distance of 2.2 km from Aparthotel. The beach is suitable for both big united companies and families with kids.
It is an absolute must for all pleasure seekers to visit Ploce beach that is located in the heart of Adriatic coast and is only 8 km from Budva Riviera. Sandy shore and unbelievable landscape basins will take your breath away. Besides the romantic atmosphere, Ploce offers to visit countless clubs and restaurants of all types and styles.
Budva Riviera can also boast of the largest two-kilometer beach, Buljarica. It took its name after the bay it is situated in. Buljarica's shingly shore is partially a wild recreational zone with few equipped areas. Thus, if you want to repose in a secluded picturesque place that is free from tourist rush, Buljarica is a perfect choice.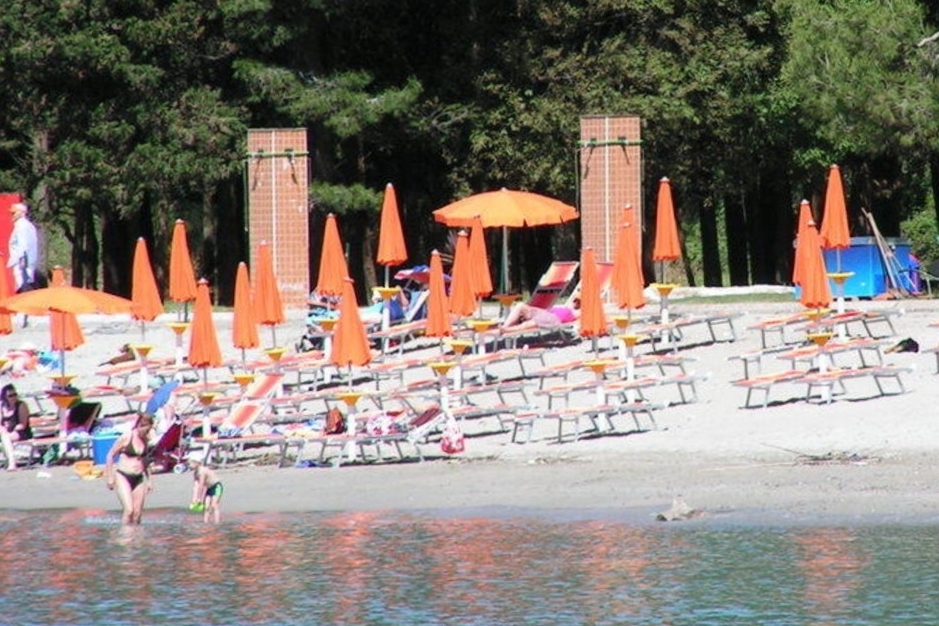 Przno valley keeps away the most beautiful beach of Tivat Riviera in its shade, Plavi Horizonti. This sandy beach is 300 m long; its shore is bleached and bed is shallow. The coastline of Plavi Horizonti is surrounded with olive trees and pine forest that keep it constantly away from direct sunlight. Moreover, you can take a walk along inviting wooden alleys.
This splendid beach of Budva Rivier is hidden behind mountains and securely surrounded by the pine forest. Are you looking for a romantic atmosphere? Would you like to take pleasure of pure water and admire healing mountain air? Lucice was designed by nature to make you sound, refreshed and happy. This beach is suitable for comfortable and quiet recreation on the landscape.